You may not have heard of a tie rod before, but it's an incredibly important part of your vehicle, as it connects your car's front wheels and allows you to steer it. It goes without saying, but if you can't steer your vehicle properly, you're in for a world of trouble.
The second you notice that something is off with your car's steering, it might mean that a tie rod replacement is needed. Thankfully, Harr Collision Center, serving the areas of Worcester, Auburn, and Shrewsbury, MA, can perform this service with a dedicated team of tie rod experts!
---
---
How Do Tie Rods Work?
Most vehicles will have the tie rods connecting your steering gear to the steering knuckle. These are located towards the front underside of the car. Simply put, if your tie rods or any other component that it connects to is damaged, it will cause steering issues, regardless if you're driving straight or making a turn.
How to Spot Tie Rod Failure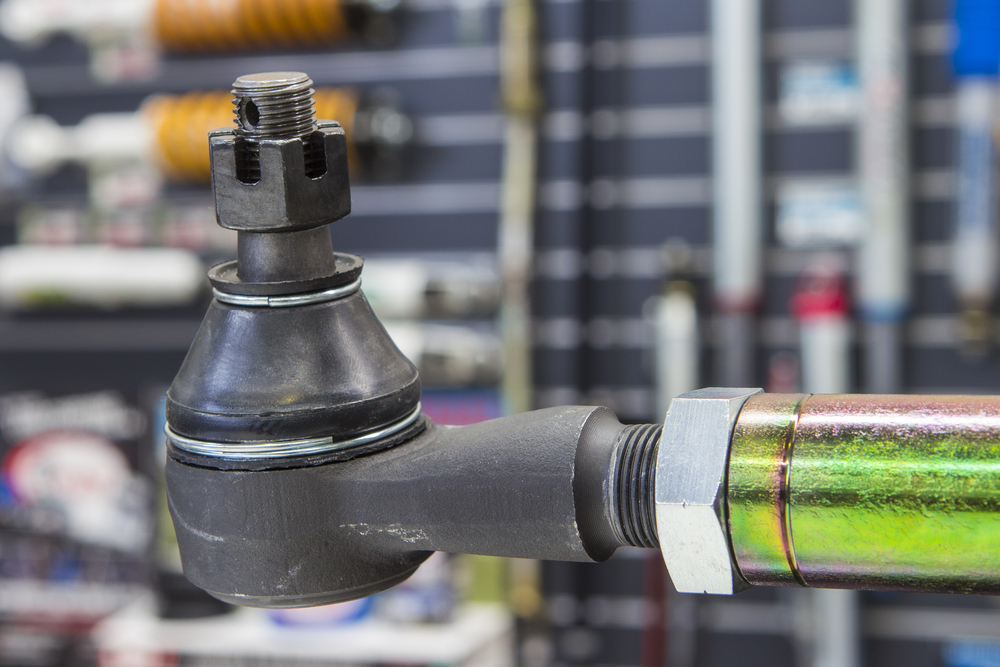 Knowing when your tie rods are on their way out will help you in having them replaced before you run into any major issues. There are several signs to watch out for, including:
Uneven tire tread wear: Uneven tire tread wear can signal several different issues. It could be that your tires need to be rotated, but it could also mean that the tie rods are loose or worn. Either way, this should be addressed immediately.
Unusual sounds coming from the wheels: Any time you hear your car making an unusual sound, something is off. Specifically, if you hear strange sounds coming from your wheels (think sharp sounds or thuds) when you turn, get to a safe area and then call us ASAP.
Steering wheel heavily favors one side: It's commonplace for your steering wheel to shift ever so slightly if you take your hands off. However, if it's moving further left or right than normal, that means there is an alignment issue, and you should have it addressed quickly.
Now that you know how to spot tie rod failure, you'll be better positioned to have it taken care of in a timely manner. While you can still technically drive your car with a loose or failed tie rod, it's best not to take a chance.
Tie Rod Service at Harr Collision Center
When the time comes for tie rod service, we at Harr Collision Center are ready to help! Not only do we offer a team of autobody experts who will make sure your tie rod is fixed or replaced, but we also offer state-of-the-art technology and equipment to make sure that the job is done right the first time.
On top of that, we're also proud to offer the Harr Guarantee, which is a limited lifetime warranty on our work for as long as you own your car. Any parts used in tie rod jobs will come straight from the manufacturer, so you can feel at ease knowing that your ride is being outfitted properly.
I Need Tie Rod Replacement
If you're in the areas of Worcester, Auburn, and Shrewsbury, Massachusetts, and need a tie rod replacement, Harr Collision Center is the place to go! We'll make sure you get exactly what you need so that you can get back on the road swiftly. Contact us today for a free estimate.
Contact Us