NO APPOINTMENT NECESSARY!
STOP IN ANYTIME
Expert Auto Body Repair in Worcester, MA
Visit our New Location at 23 Pullman St.

You and your car have made lots of memories together, and there are still more in the future. That means your ride needs to be at its peak so you can keep exploring all that Worcester, Auburn, and Shrewsbury, MA, have to offer. We're here to help your ride get back into great condition when you run into issues during those trips.
Our team at Harr Collision Center has the professional tools and equipment needed to get your car back into road-ready condition. We'll give your vehicle the makeover and tune-up it needs to look stylish and sleek. When you bring your ride to us, you'll be ready to get back out on the road confidently again!
Convenience and Ease for You

We've all been there: For one reason or another, you've found yourself in a fender-bender, and your car needs help. If you've been in an accident, give us a call and we'll get your process started right away. We make the situation easier by letting you stay on your way while we do the work.
Our towing service will come to you and get your car hooked up and ready to transport. This cuts out the middleman of having to find other ways to get your car to our collision specialists.
We'll assist with the pick-up and drop-off process so there's a smooth transition for you. We'll take care of the logistics, so there's one less thing for you to handle.
Thanks to our on-site shuttle and rental car options, you can keep up with your busy schedule while we give your car the work it needs. You can continue with your errands, meetings, and other tasks while your car is repaired.
Our mission is to make the collision repair process easier for you. Our services will take care of you while we get to work on your car.
Our Services

Our certified technicians have seen it all in our collision center. Their knowledge and experience will be put to good use as they get to work on your car. Whatever your car's issue may be, they are the team for the job.
Undercarriages
Body panels
Broken and cracked parts
And much more!
Our team will work hard to get your car looking its best again. You can rest assured that we'll give your ride all the work it needs!
Genuine OEM Parts
There are all sorts of parts that can become damaged after your collision. Mirrors, bumpers, light covers, and more could be broken after the impact. Luckily, our team of professionals know how important it is to have the right tool for the job.
We use genuine Original Equipment Manufacturer—or OEM—parts that are designed for your specific model. That ensures that they are the right fit for your car, making for a successful repair job. We have tons of parts on hand and can easily order more specialized parts for your ride if need be. Our experts take care of installation, and give your car the full makeover it needs.
Contact Us Today
When danger rears its head around Worcester, Auburn, and Shrewsbury, Massachusetts, remember your local auto heroes. Contact us at Harr Collision Center to get an estimate and start your repair today!
Over 60 Years of Experience
One Team… One Goal!
Harr Collision Center is a family-owned auto body repair business that has been in business since 1960. Our goal is to provide high-quality repairs to all of our customers. We provide a high level of communication throughout the repair process including text and email messaging with our customers.
We've been repairing vehicles for more than 60 years. Our collision center is known for its expertise, honesty, and stellar service. Here at Harr Collision Center, we have a team of certified professionals committed to delivering superior quality and service to all of our customers. We place customer needs and safety at the highest level. Combined with exceptional skill and auto repair knowledge we use the latest in advanced technology and techniques to ensure that your vehicle comes back to you looking like new.
When it comes to comprehensive collision services, we are proud to be the preferred choice of drivers in the Worcester County area.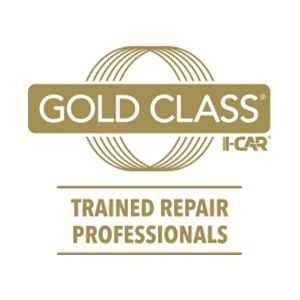 Serving Worcester County- Millbury, Leicester, Holden, W. Boylston, Shrewsbury, Auburn,
and surrounding areas.