If you've just been in a small accident around Worcester, Auburn, and Shrewsbury, Massachusetts, you may be wondering how to best fix a fender bender. The answer is actually quite simple: book a visit to our Harr Collision Center. We have the tools and the technicians to completely restore your model. There are a few options available to you if you're thinking of fixing the fender bender on your own, though. So, we'll discuss some fender bender fixes briefly before letting you know exactly how we can help!
---
How to Fix a Fender Bender: DIY Tips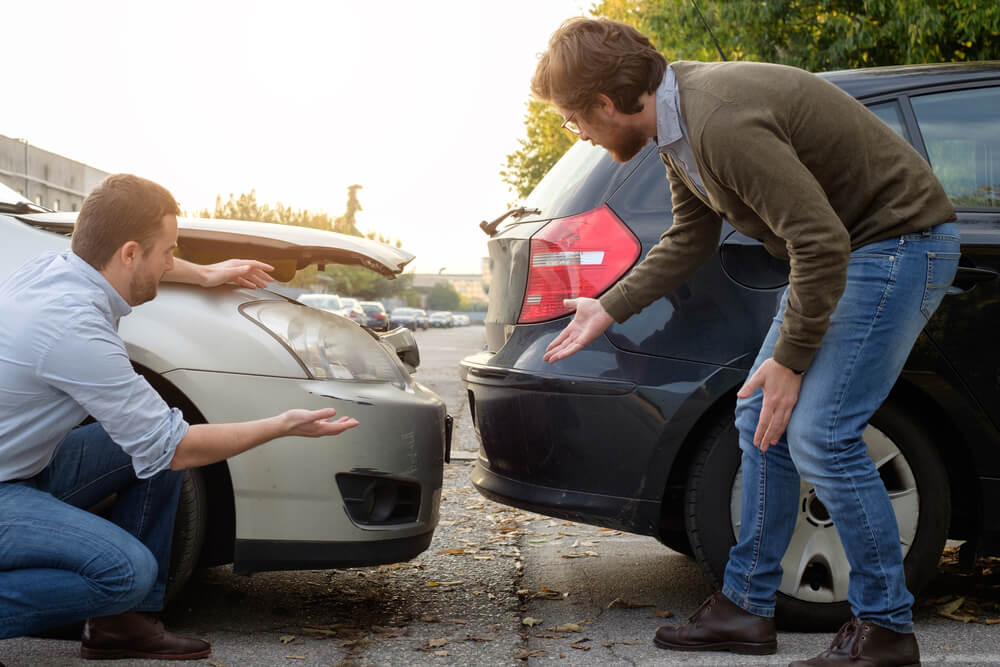 Before beginning to fix a fender bender by yourself, it's important to first understand the extent of the damage that your set of wheels has sustained. If it's a dented fender and a paint scuff, you can feasibly tackle the project on your own. If there's an impact on the performance and safety of your model, or if there are numerous parts that need to be replaced, it's best to let a technician step in and take care of it for you.
When trying to get out a dent, you can look to certain methods that will pop the dent into place. We have compiled a few of these below.
Suction
When dealing with a relatively shallow dent, you might be able to take care of it using simple items that you're likely to have handy. For this method, a flat sink plunger or a cellphone windshield mount should do the job. If you would prefer, you can also purchase a dent puller that has a handle that can be useful. Once you have picked out your preferred tool, make sure the dented area is nice and clean. Then apply the suction cup of your chosen implement and pull straight out. The dent should instantly pop back out for you.
Hot Water
Boil a pot of water and pour it over the dent. The bumper should soften right away. Reach behind the bumper cover and push the dent out. While this should take the dent out, the plastic won't look as good as new.
Hair Dryer and Compressed Air
You can also try a rapid succession of heat and then cold. Use something like a hair dryer on the dent. As the heat expands the dent, chill it with compressed air or some other means. If done correctly, the dent should resolve itself. This technique is most useful when trying to take care of a shallow dent in a plastic body panel. Changes in weather could cause the dent to come back.
Hot Glue
Another method that you could attempt involves using hot glue to apply wooden dowels to the dented surface. Be sure to pull straight out to pop out the dent. When it's time to remove the dowel, pull at an angle. Use a hair dryer to soften the glue so you can take it off.
For paint scuffs, you just need to find the exact paint color of your make and model before ordering it and meticulously applying it to your car. If the scuff is superficial and has not penetrated further than the clear coat, you can buff it out with the aid of a scratch remover, a rubbing compound, and a microfiber cloth.
---
How to Fix a Fender Bender: Turn to Our Certified Technicians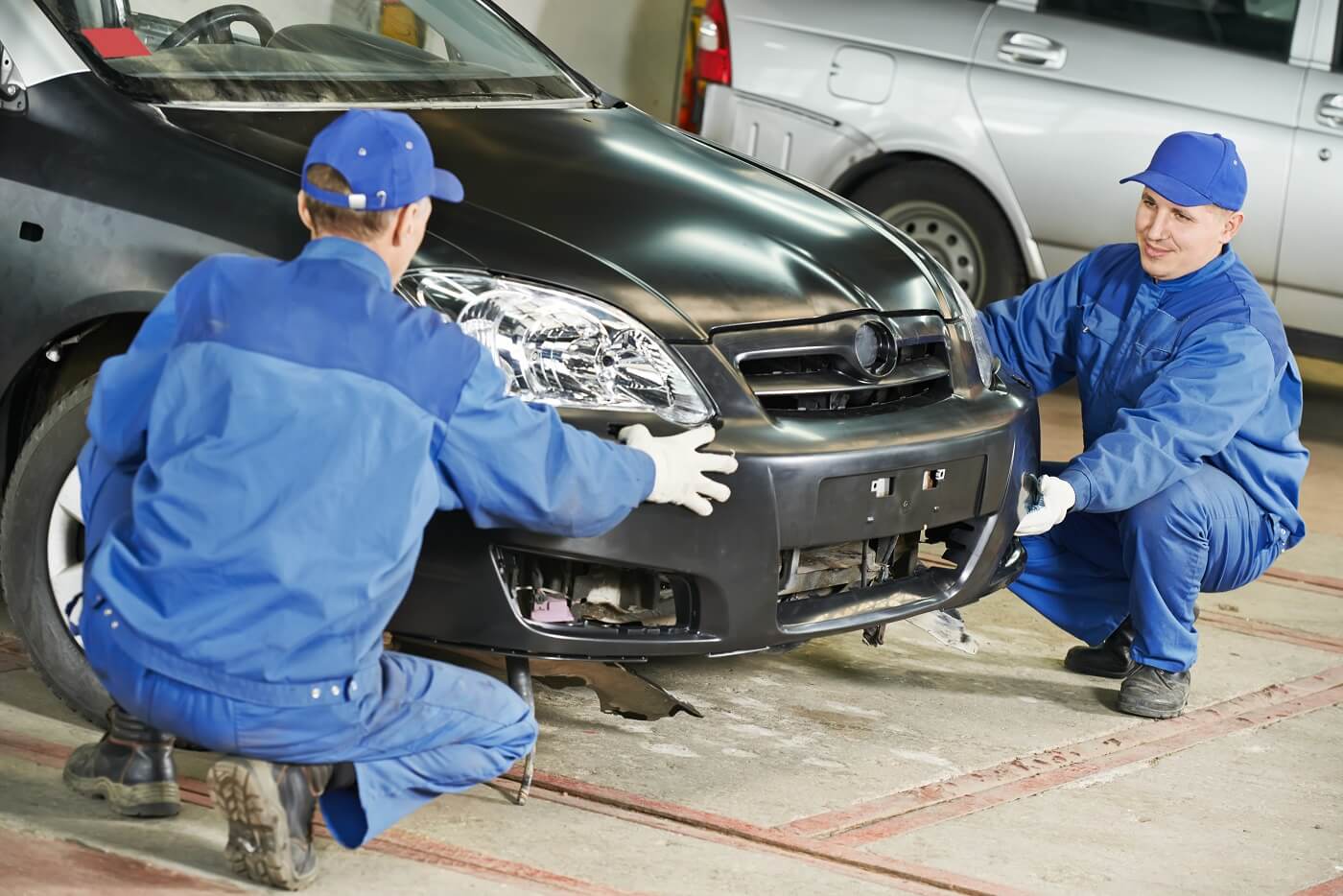 If you think your fender bender is too much to tackle alone or your current schedule doesn't give you the time to give the issue the proper attention, you're always welcome to look to our auto body shop for assistance. Here, we rely on first-rate technology and experienced, certified, and factory-trained technicians to deliver the exacting care that your daily driver deserves. Not only do our technicians have what it takes to produce the results you expect, but they also work fast to make sure you're back on the road and on your way to your next appointment as soon as possible.
Cracks in the windshield, dents, scratches, and part replacements—we can quickly handle any and all of these needs. On top of that, our vast parts center allows us to find the right fit for your model before tackling the installation. If the proper part isn't on hand, we'll order it for you from our network of auto body shops. It's possible for us to match pieces down to the exact model year and even the trim level of your car!
We'll also make sure the performance and safety of your model are intact, in addition to the exterior styling. The goal is to return your vehicle to the form it was in before the fender bender. This means complete, thorough care and not just aesthetic touches.
---
Other Body Shop Services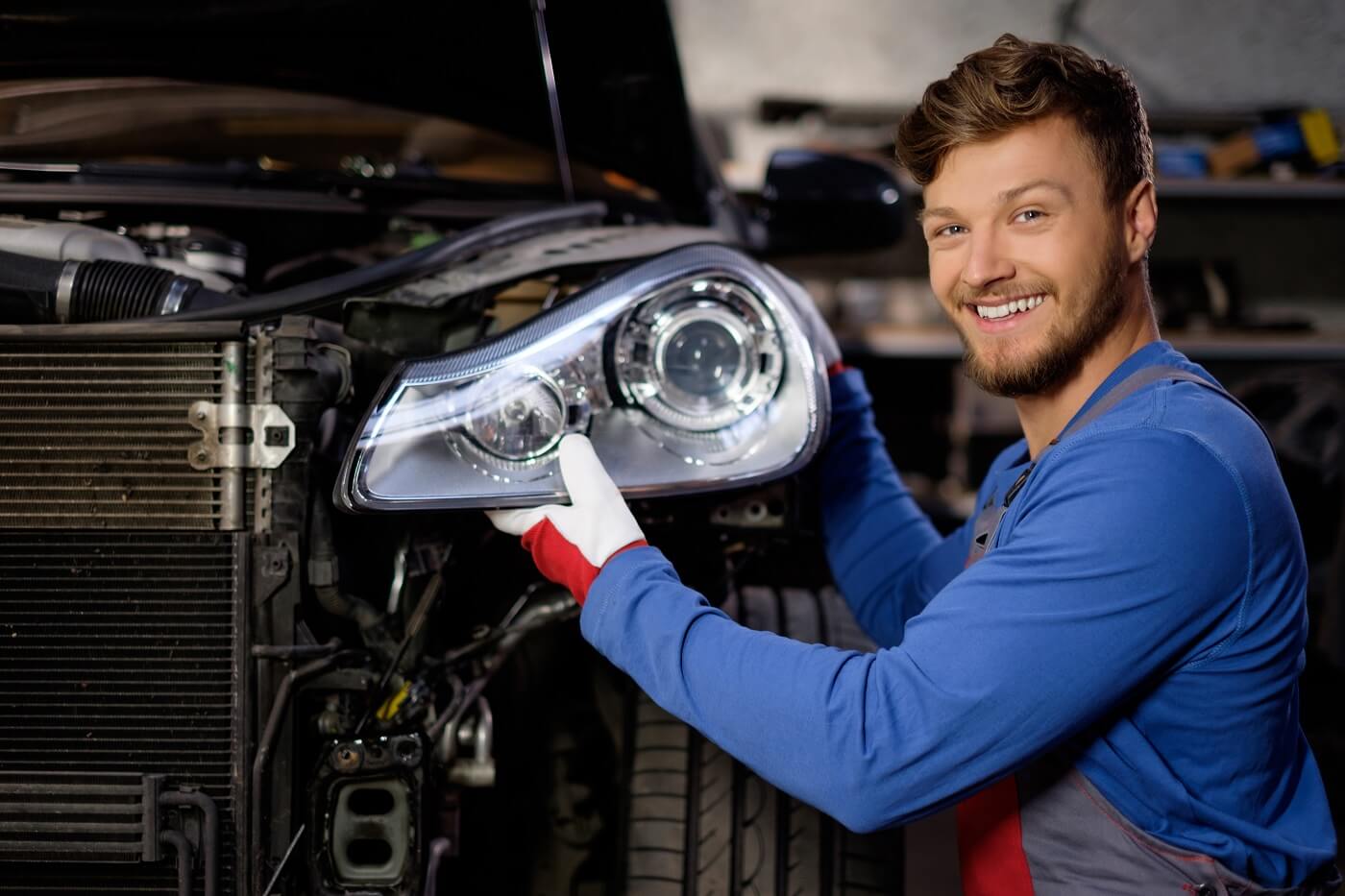 Whether you have places that you need to be or the repair job will take a little longer, we have made it possible for you to be everywhere you need to be by providing you with such amenities as our shuttle service, rental car service, and pick-up and delivery.
Don't forget that we have also made it easy for you to book your body shop appointment with us thanks to our online scheduler that allows you to quickly book the appointment for the day and time that works best for you. While you're at it, you're also welcome to take advantage of the fact that we've made it possible for you to request an estimate and schedule a rental car online as well.
---
Get to Work Fixing Your Fender Bender
A fender bender can be a breeze to overcome with the aid of Harr Collision Center. For years, we have been here, ready to assist all drivers around Shrewsbury, Worcester, and Auburn, MA, with all of their automotive needs. If you have questions about how to fix your own fender bender or would like to book a visit to our auto shop to have us take care of it for you, contact our staff at your earliest convenience. We look forward to hearing from you!